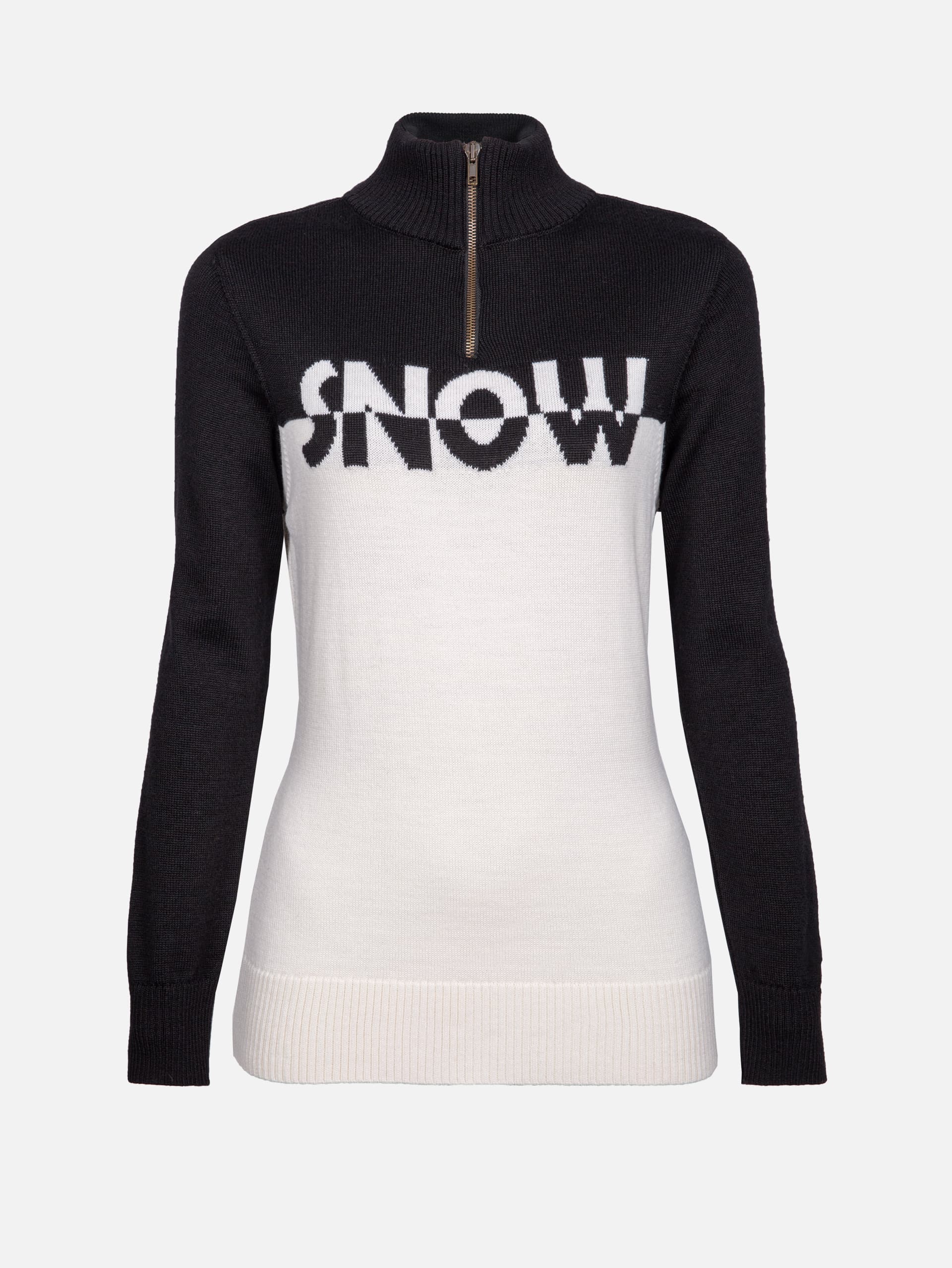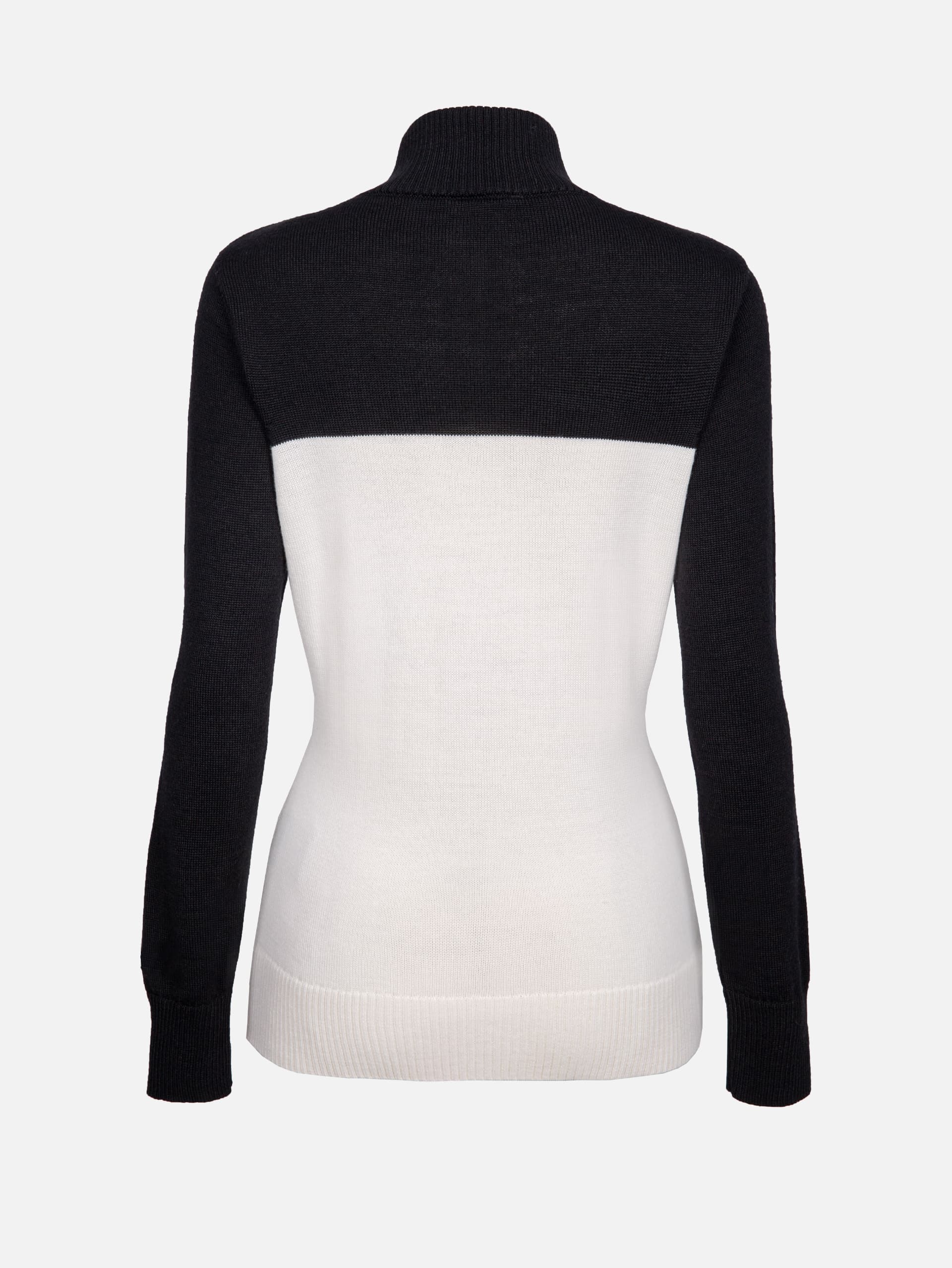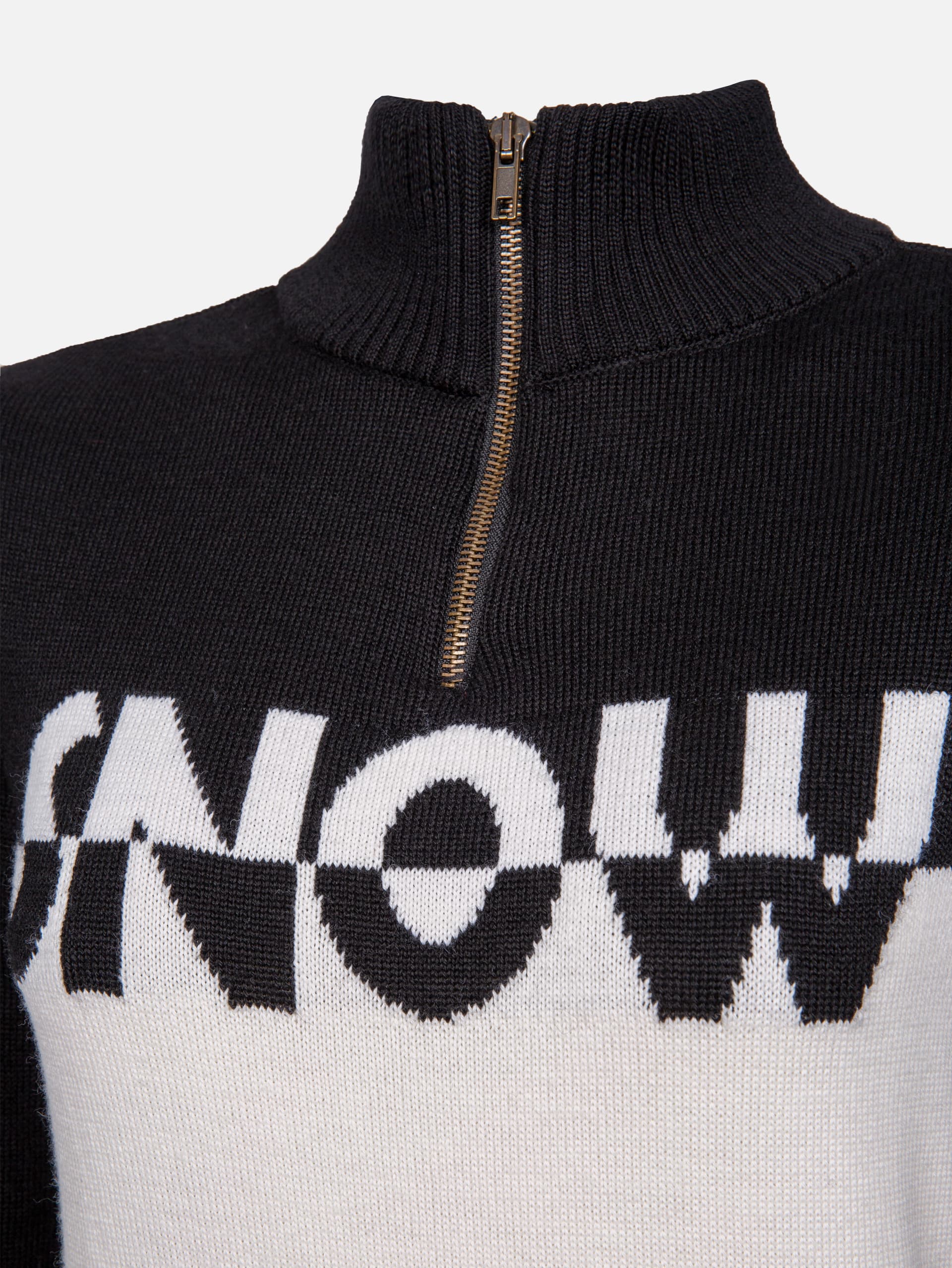 The turtleneck jumper for women: a touch of sophistication
This turtle neck jumper woman epitomizes French elegance. Its combination of black and white exudes timeless sophistication, ideal for any occasion. The smooth transition between these two shades creates an elegant and modern visual effect. The turtle neck adds character to this womens turtle neck jumper, providing the versatility to wear it open for a casual look or closed for optimal cold-weather protection.
Opt for comfort with a turtleneck jumper for woman
The use of merino wool in crafting this turtleneck jumper womens ensures unmatched softness and temperature regulation. It keeps you warm on chilly days while efficiently wicking away excess heat indoors, allowing you to wear it comfortably throughout the year. The "snow" jacquard inscription adds a textured element, enhancing the uniqueness of this womens turtle neck jumper, making it a true textile masterpiece. Treat yourself to the comfort and style you deserve with this turtleneck womens, designed to accompany you elegantly on all your adventures.
Duvillard jumpers: a mark of quality
Our turtle neck jumper woman is more than just clothing; it represents a commitment to quality and sustainability. Crafted with care in Europe, this turtle neck jumper showcases our dedication to the highest textile production standards. Its European origin not only ensures excellent craftsmanship but also contributes to reducing the carbon footprint associated with transportation.
Fabrics: 50% merino wool, 50% acrylic

Machine wash at 30°C (wool program)

Do not bleach

Flat drying

Iron at 110°C

Moderate dry cleaning authorized with all types of solvant