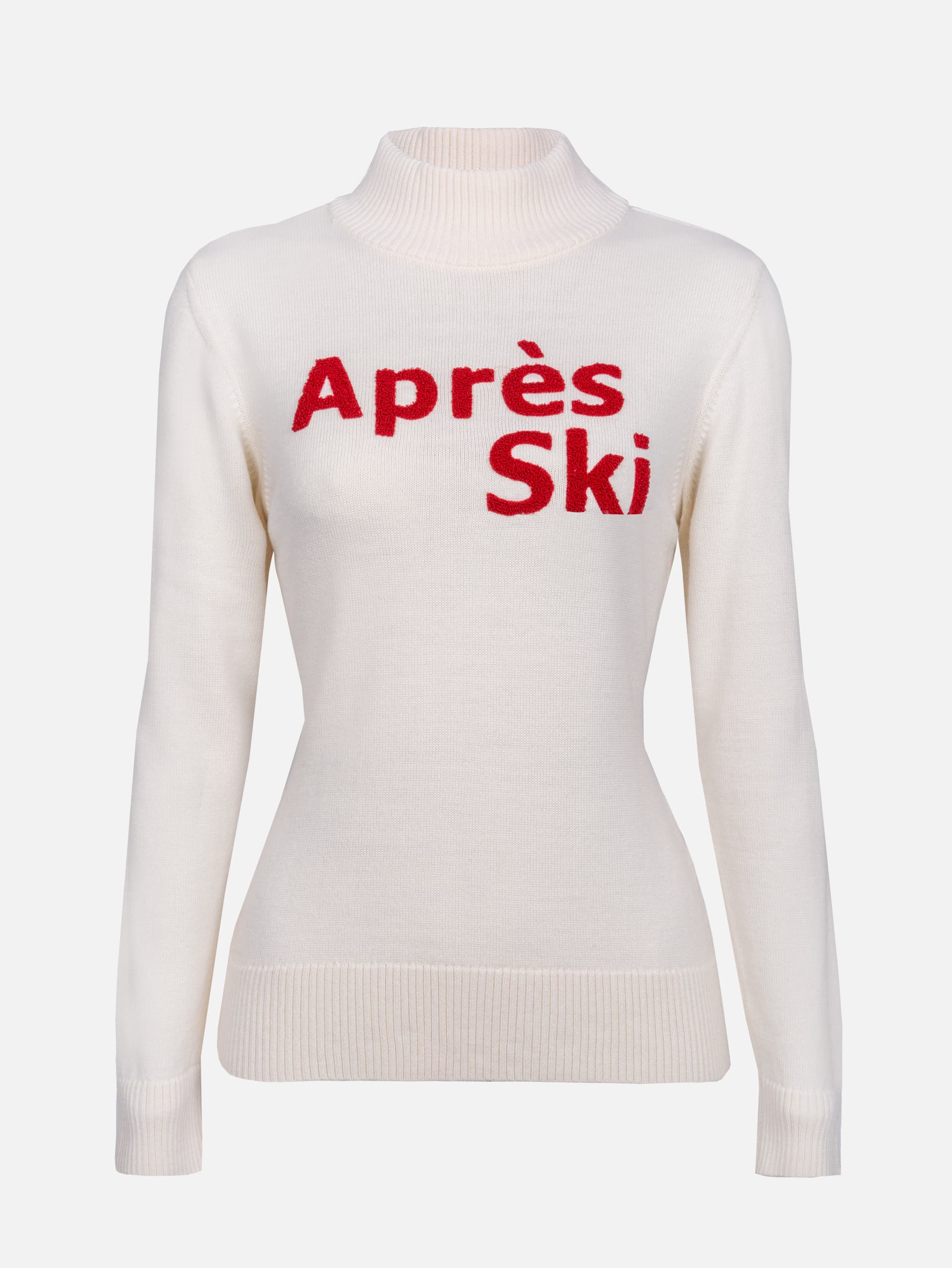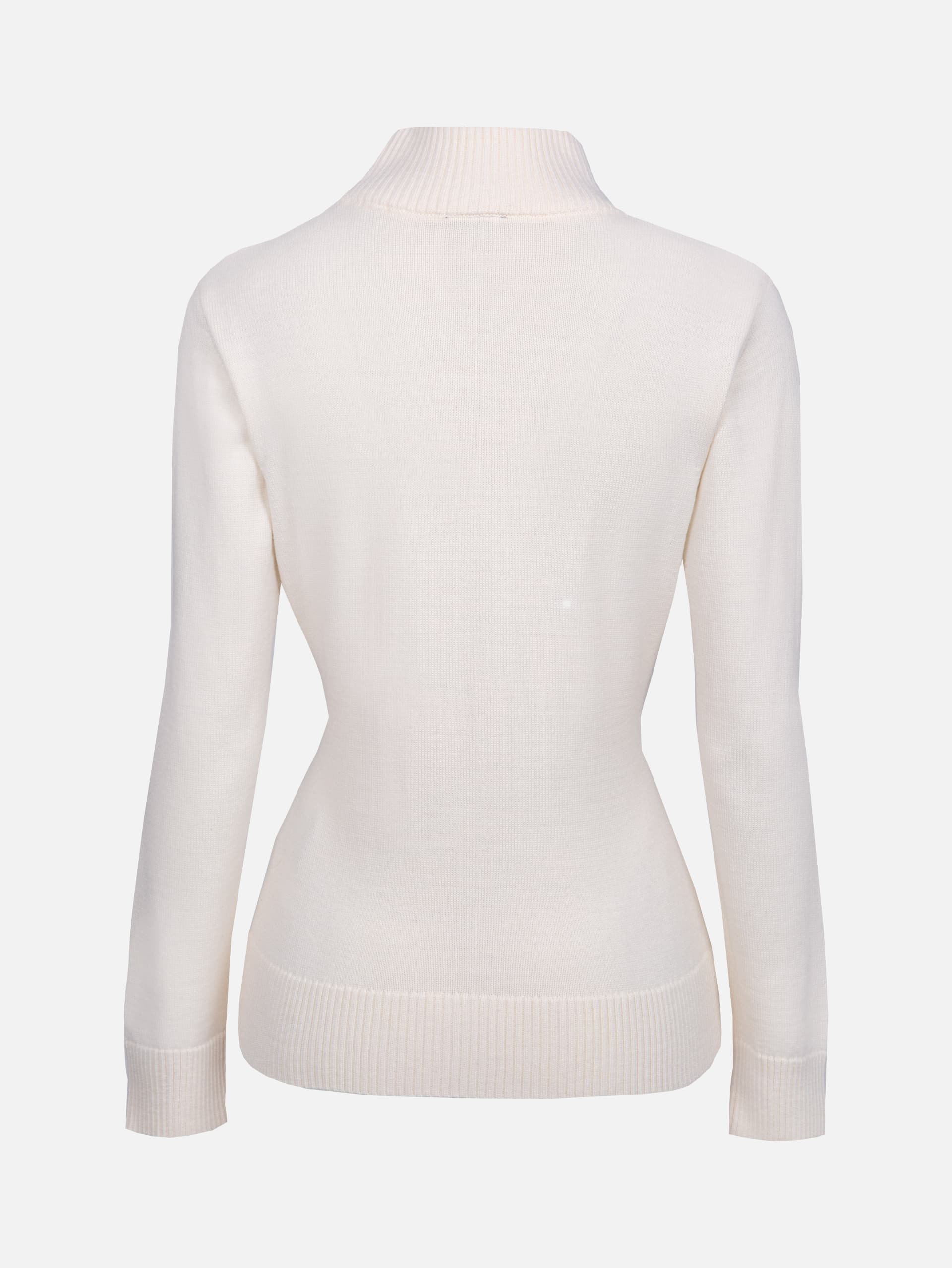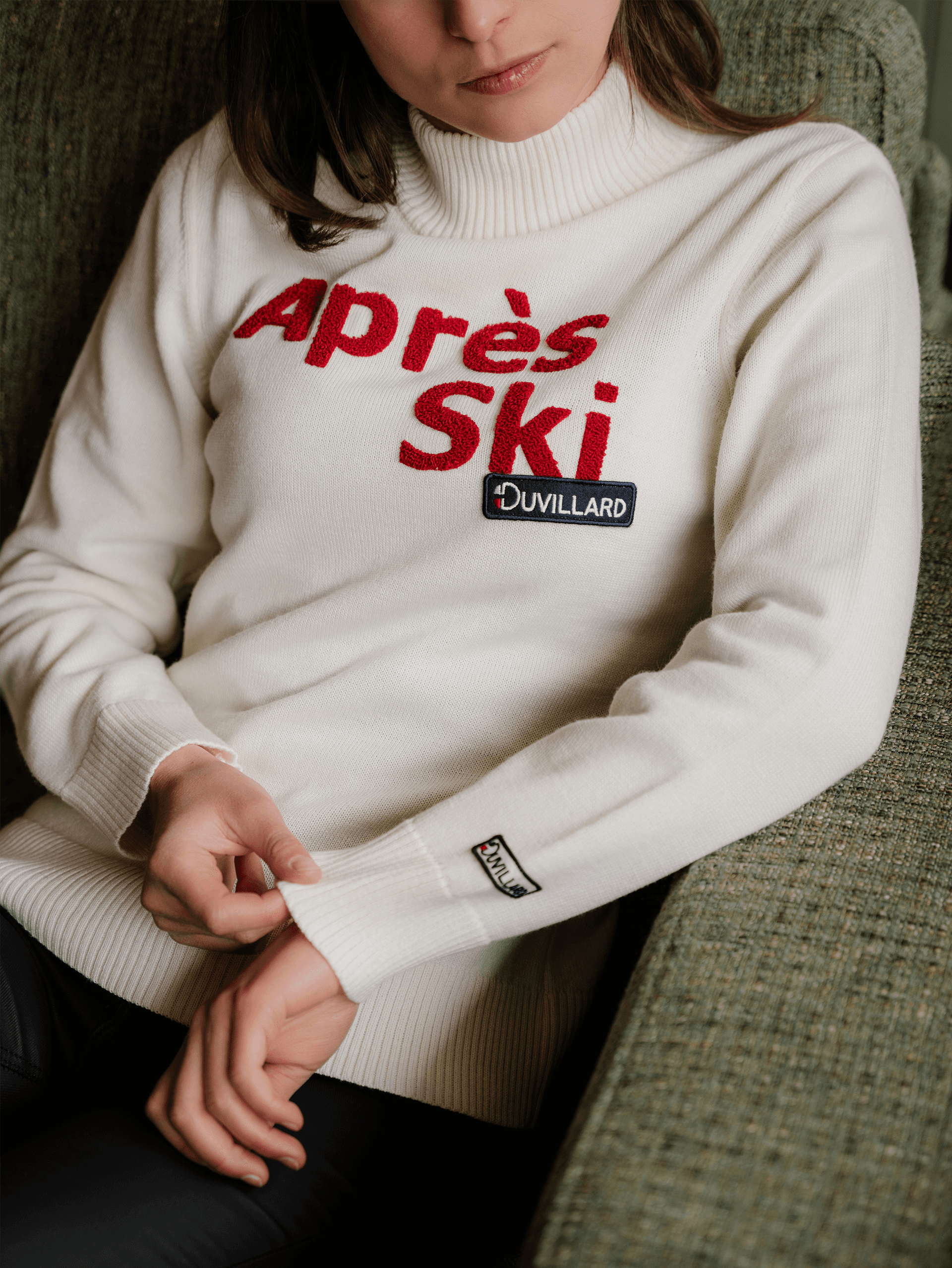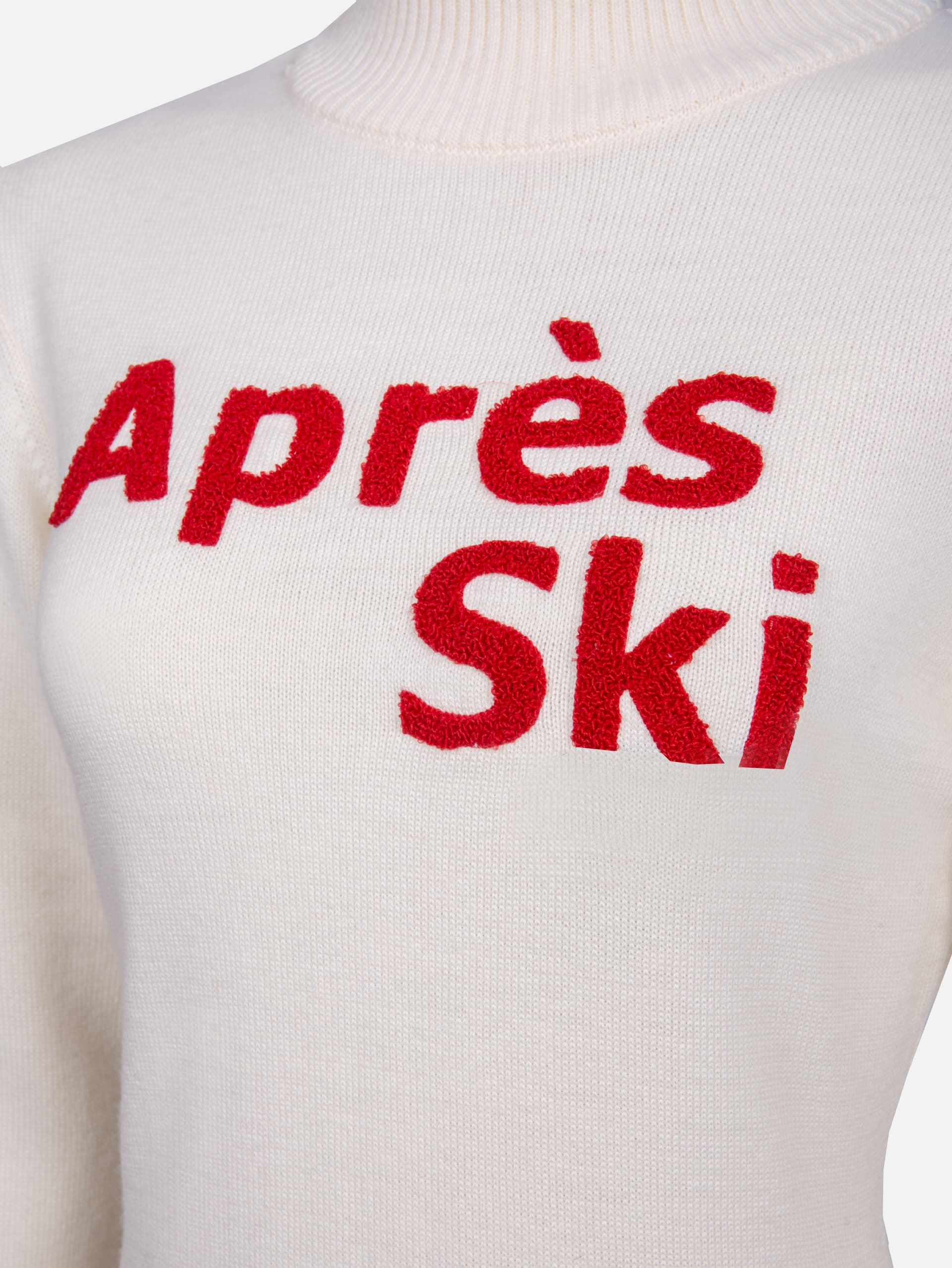 The cozy and stylish sweater for woman
Crafted from high-quality wool, this very warm women's winter sweater offers unparalleled warmth, perfect for cold winter days. The looped front inscription on this women's sweater with the message 'après-ski' adds a playful touch and recalls the relaxed atmosphere of winter sports.
A woman's sweater for all occasions
This sweater for woman is versatile, suitable for various winter occasions. It allows you to stay warm and fashionable after a day of skiing. It's also ideal for winter hikes, campfires, and mountain walks in cool weather. Additionally, this sweater for woman will keep you comfortably warm during winter activities or simply going out in town on cold days.
A women's sweater made in Europe
When you choose a 'Made in Europe' sweater for woman, you're investing in a clothing piece that will not only keep you warm with style but will also stand the test of time, offering lasting comfort and elegance. Opting for a women's sweater 'Made in Europe' is more than just a fashion choice; it's a choice of quality, durability, and responsibility."
Fabrics: 50% merino wool, 50% acrylic

Machine wash at 30°C (wool program)

Do not bleach

Flat drying

Iron at 110°C

Moderate dry cleaning authorized with all types of solvant