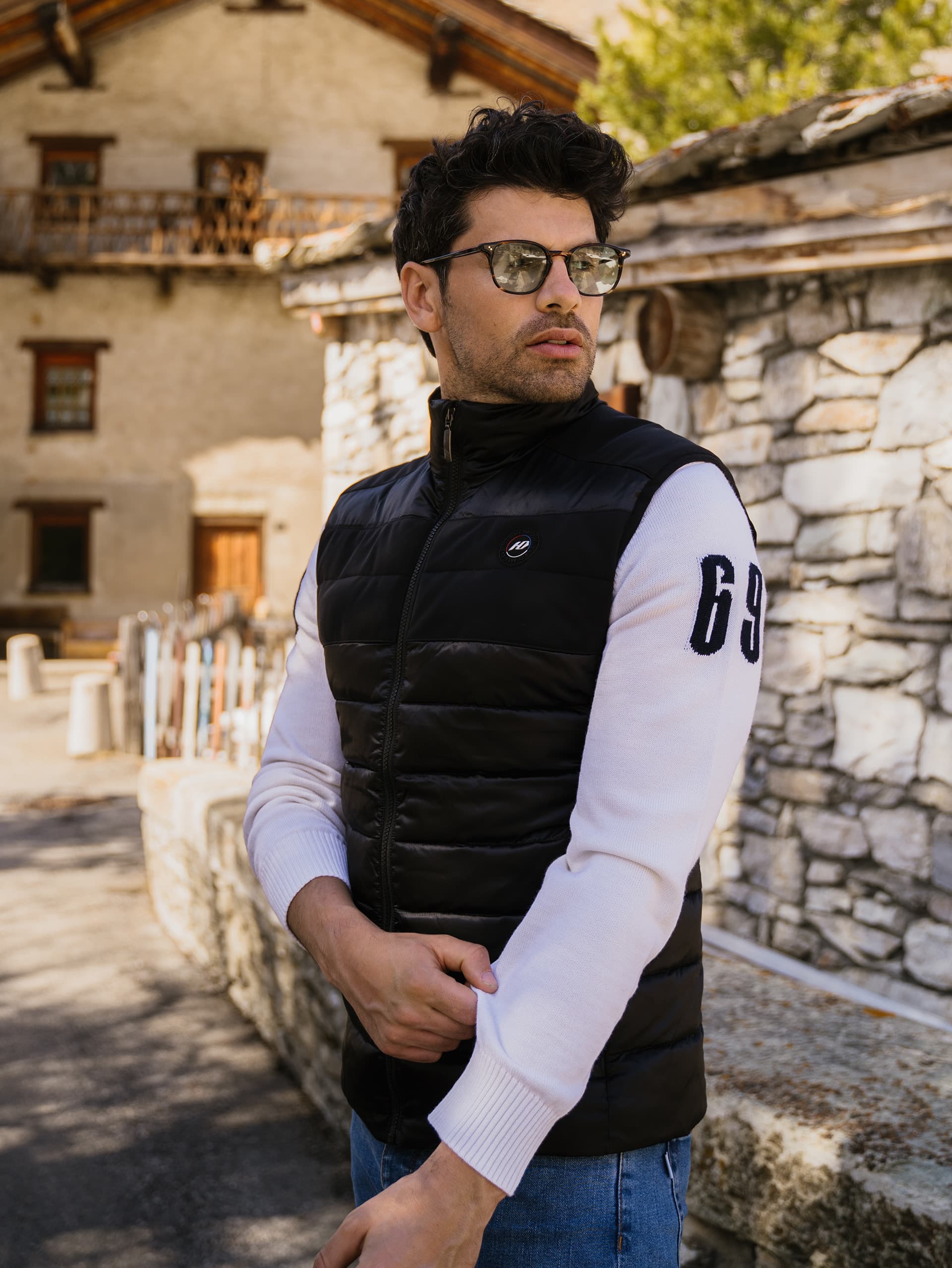 A sleeveless puffer jacket with streamlined style
This sleeveless puffer jacket for men is the epitome of versatility. It's designed to adapt to your active urban life while adding a touch of streamlined style. The satin nylon fabric gives it a smooth and sophisticated appearance, while the 4-way stretch softshell technology ensures full freedom of movement. Whether you're heading to work or embarking on an outdoor adventure, this sleeveless puffer jacket will keep you warm while making you shine.
Confortable in any situation with a sleeveless puffer jacket
No matter where your day takes you, this sleeveless puffer jacket for men is ready to face the elements. Equipped with a 15k/10 membrane, it offers superior waterproofing and maximum breathability, allowing you to stay dry and comfortable in any circumstances. Winter temperatures will no longer be an obstacle, thanks to this versatile puffer jacket that effortlessly combines performance and urban style. Choose your favorite color and get ready to conquer the city with this essential sleeveless puffer jacket.
FABRIC :
Fabric 1 : Satin nylon - 100% Nylon

Fabric 2 : SOFTSHELL 4WS - 82% Nylon - 18% Spandex + 100% PES fleece bonded
LINING : Satin nylon + PU / Satin nylon + PU
INSULATION : 100% recycled Polyester